Safety is Our Top Priority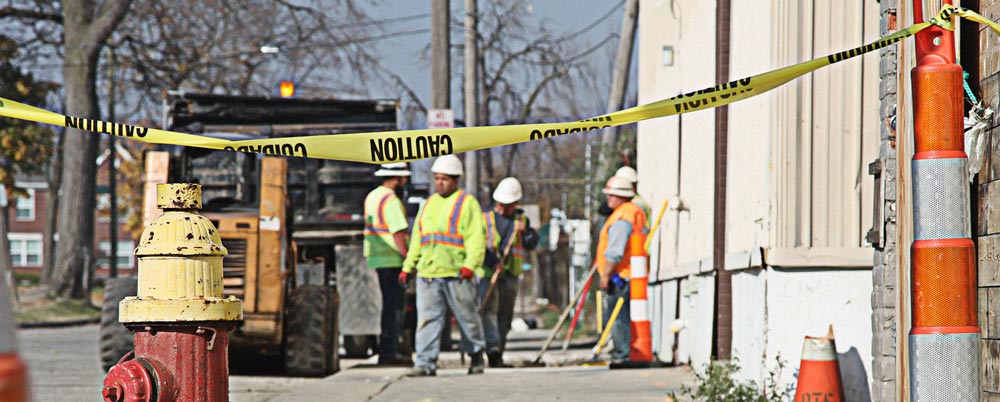 A spotless safety record benefits every aspect of a contracting business. By preventing accidents, our costs stay lower, and we can complete our jobs on time. Those results translate into direct benefits for our customers.
Underground and aerial construction involves working under difficult circumstances using complex equipment. The only way to ensure safety is to insist on a well-trained and highly motivated work force.
At UCI, we take concrete action to ensure that our crews are safe. Our thorough safety procedures include weekly safety meetings and reviews and an ongoing safety training program for supervisors and workmen. We also believe that safe crews need safe, reliable equipment. That's why we maintain a continuously updated fleet of underground and aerial construction equipment to remain at the forefront of our industry. We support our time-saving performance and functionality with the most rigorous service schedule in the business. This focus on safety not only helps to keep Underground Contractors Inc., crews motivated, but it also prevents time-consuming delays and the negative association for our customers that can result from accidents.
Quality and Safety Go Hand in Hand
The care that we take to ensure safety directly results in an outstanding reputation for high-quality work. Quality, like safety, comes from attention to detail, careful execution of proper techniques and the pride that we take in our work.
At UCI, we know that a high-quality, on-time project is the result of careful planning, state-of-the-art equipment, properly supervised execution and our commitment to safety. Our crews and supervisors are all expertly trained and have thousands of hours of field experience. This allows us the greatest flexibility when engineering solutions for our customers because we can handle even the most difficult contracting situations with confidence and efficiency.
Our continuous growth over the past 40 years is the result of an organization-wide dedication to quality and service that no other contractor can match. We welcome the opportunity to discuss any underground or aerial project regardless of size or location.